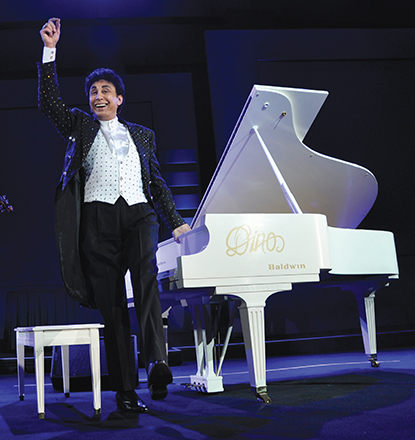 Tribute to Judy Herbster featuring Dino Kartsonakis - Friday Night Entertainment following President's Club Awards
"America's Piano Showman" takes the stage to honor and remember former Conklin Company President and Chief Operating Officer Judy Herbster. Dino Kartsonakis will honor the leadership and grace shared by Judy with countless she encountered along life's journey.

Dino's piano music recordings and performances have earned multiple Dove Awards from the Gospel Music Association and Grammy nominations. In addition, his music was featured on the Grammy-winning soundtrack for the movie, The Apostle. From Carnegie Hall and Lincoln Center to Moscow, Tokyo, and Israel, Dino has performed at many of the world's prestigious venues.

Dino will share his awe-inspiring musical talent and showmanship with Conklin Distributors during the Friday night session following the President's Club Awards.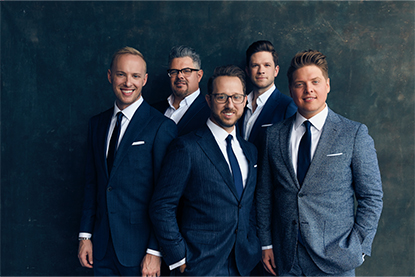 Vertias - Saturday Night's Gala Banquet Entertainment
Take your musical senses to a higher level with the five-piece vocal powerhouse, Veritas. This multi-talented group offers listeners an inspirational blend of classical, gospel, and contemporary vocal music favorites that promises to inspire audiences of all ages.

The musical group is driven by spiritual passion that imparts faith, hope, and love on their audiences. Named after the Latin word for "truth," Veritas' performances are tied to the messages they share about God's simple truth.

Former U.S. presidential candidate Ben Carson is a fan of the group and invited them to perform at the Detroit Music Hall Center when he announced his candidacy.

See for yourself the powerful chemistry Veritas brings to the stage during the Gala Awards Banquet at the 2018 Conklin National Convention.